We recognize that all of our patients are unique and deserve to receive dental care that reflects their individual needs. Our experienced and talented dental team is committed to working with you and your family to create a comfortable, stress-free, and rewarding dental experience every time you visit our practice.
We are pleased to welcome you and your family, and we look forward to working with you.
---
Andrea
Administrative Director/Office Manager
I have been with this office since we opened the doors 11 years ago! I began my career in the dental field 20 years ago as an insurance verifier and phone coordinator. I worked my way up to management, which I've been doing for 15 years. My favorite part of my job is watching people who are fearful become comfortable and even happy to come to the dentist! Once they are here for their exam and treatment, they understand how comfortable they can be in the dental chair. Our team loves to work together and it feels like we are family. It is a pleasure to come to the office every day to be greeted by our patients and staff.
I enjoy spending my free time with my two grown children and two grandchildren. I love watching movies and doing puzzles, but my passion is football!
Janelle
Clinical Assistant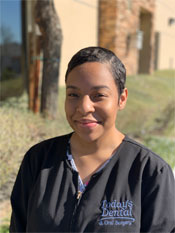 My job entails helping our patients alongside Dr. Lee with different procedures including restorations and cosmetic procedures. I started working towards my dental career in 2018 and had the amazing opportunity to dive head first into the field right after graduating. My goal every day is to help others and make them smile again. It's a beautiful opportunity to be able to make a difference in someone's life by giving them the care and information they need to have healthy teeth. I love meeting new people, learning about their lives, and treating them as family.
I was born in Baltimore, Maryland but moved here in 1997 with my mother and older brother. I enjoy learning about new cuisine and quirky places here in Vegas. I enjoy arts and crafts and the outdoors (when it's warmer!) On my free time, I mostly create special effects makeup and beauty looks. Halloween is my favorite time of year, along with Thanksgiving!
Isabel
Sr. Clinical Assistant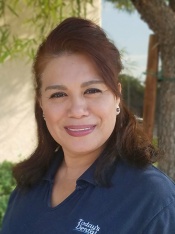 I have been in dentistry for 22 years. As your dental assistant, my duty is to inform, comfort, and guide you toward the best dental health possible. I want you to be healthy for life!
In my personal time, I love to travel and read history books.
Tamara
Registered Dental Hygienist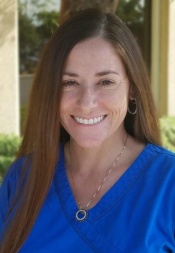 I grew up in Las Vegas and received my Bachelor's degree in Dental Hygiene from College of Southern Nevada. I have been in the dental field since 2000. My role as your dental hygienist is to provide comfortable care, a thorough assessment of your dental health, deliver dental treatment, and offer patient education.
The team at Today's Dental is the best team I have ever worked with, each member is very skilled at their job and I consider them not only my coworkers but also my friends. I love coming to work!
When I am not taking care of my patients, I am taking care of my husband and four beautiful children. I look forward to meeting you!
Tasha
Sr. Surgical Assistant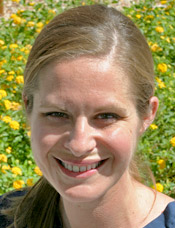 As a surgical assistant, I assist Dr. Martin in various surgical scenarios. Most patients are in pain and scared. I help to comfort them and guide them through difficult procedures. I have been in this field for six years and have been at the same practice for this long. My favorite thing about dentistry is helping people in pain feel better. Our oral surgery staff has worked together for more than six years and is a well-oiled machine. Dr. Martin is very experienced and I am proud to work for him.
I was born in Texas and have lived in Las Vegas since 1991. I have been married for 23 years and I have two children. I enjoy cooking and I am an avid hockey fan!
Diana
Patient Liason
I am responsible for providing exceptional front desk customer service to our family of patients. The best part of my job is helping patients change their attitude about dentistry and educating them about the changes they can make to improve their health. It's always an amazing feeling to watch them leave with a huge smile on their face! We are a family here in this office and we will treat you the same.
I am married with three beautiful children with the fourth on the way. When I am not here, I am usually with my family enjoying the outdoors or traveling; anything to get out of the house! I love going on adventures, trying new things, and reading. If you have any recommendations for a great show, I'm all ears!